The PSL laboratory provides a full range of Laboratory Testing solutions for soil, rock and aggregates that meet the relevant British and European standards.
Soils Testing Laboratory Services
Soil testing is the analysis and measurement of the material characteristics, composition, and behaviour of a variety of materials used in construction projects. Construction materials and components could include the classification testing of aggregates, soils, rocks, and concrete.
Using sophisticated soils testing machines, including:
Automated Ring Shears
Effective Stress Systems
Permeability Systems
ACONS Consolidation
Large and Small Shear Boxes
We take a sample of the required material whether this is soil rock or aggregates and analyse it in our UKAS 4043 accredited laboratory with a series of standardised tests. (Our accreditation is limited to those activities described on our UKAS 4043 schedule of accreditation).
We then produce results breakdown from the data in a detailed but simple report. This is available for you to download online, anywhere and anytime.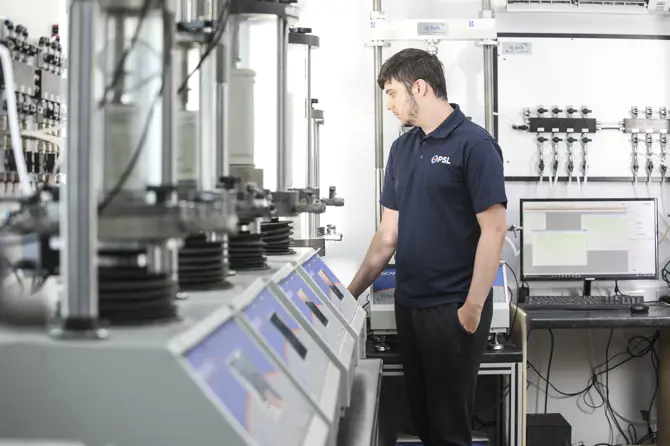 Effective Stress Systems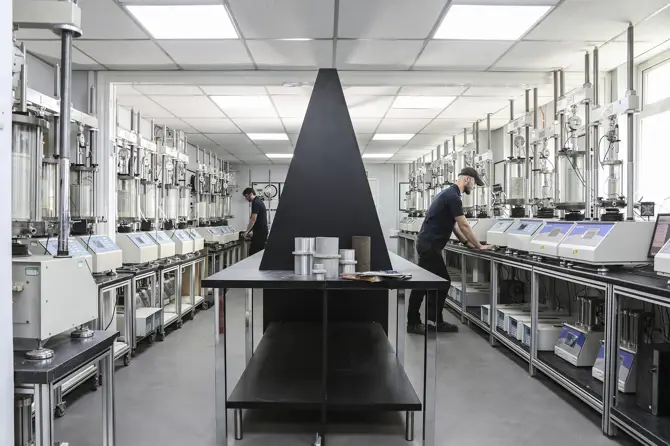 Effective Stress Systems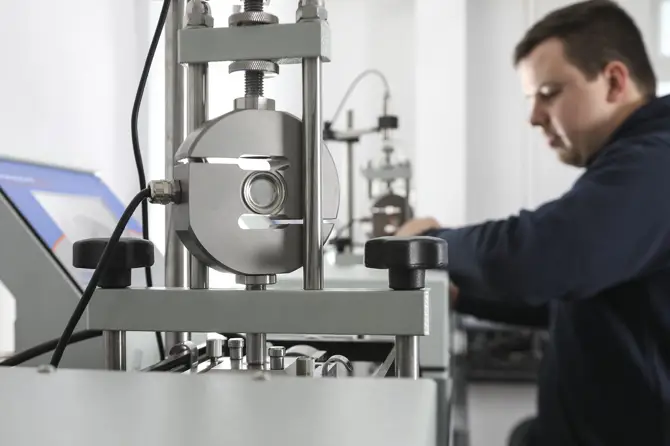 Small Shear Boxes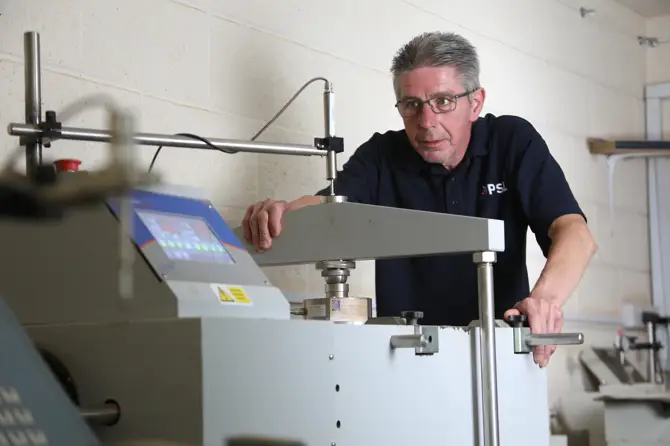 Large Shear Boxes
Benefits of Material Testing 
Many large-scale construction projects require the correct testing of material properties by licensed professionals to meet regulatory requirements. This includes - soil laboratory testing, rock laboratory testing and aggregates laboratory testing.
Ensuring the materials are suitable for the required uses

Identification of possible areas of concern

Adhering to quality and legal requirements
Keeping your project compliant

Reducing the risk of future financial penalties

Completing projects to budget and deadlines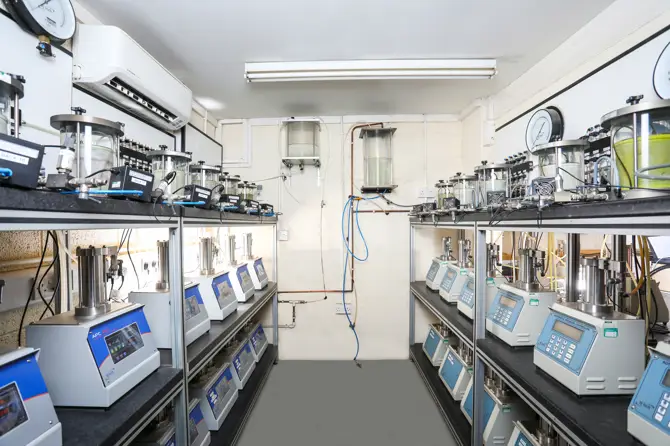 Permeability Systems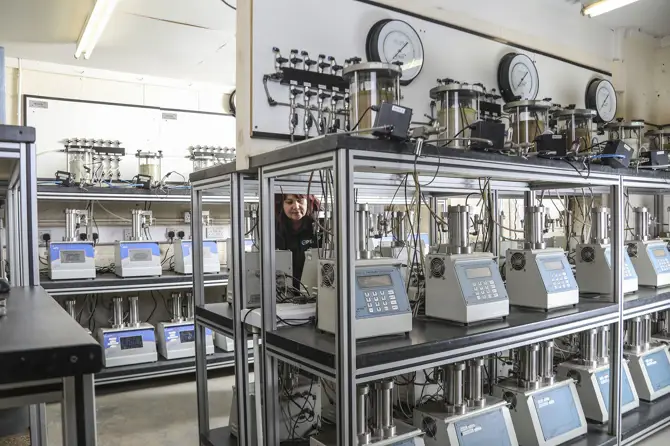 Permeability Systems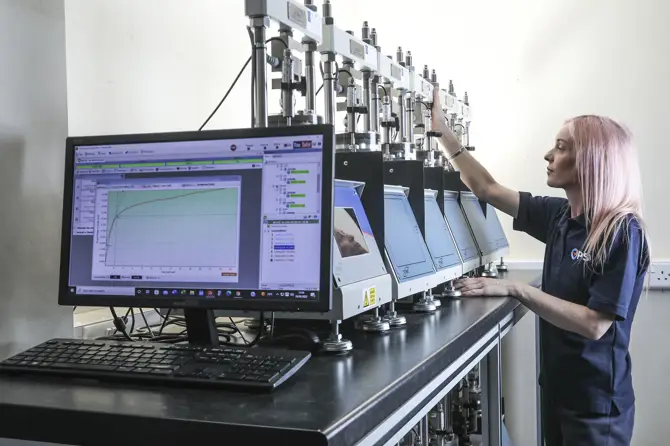 ACONS Consolidation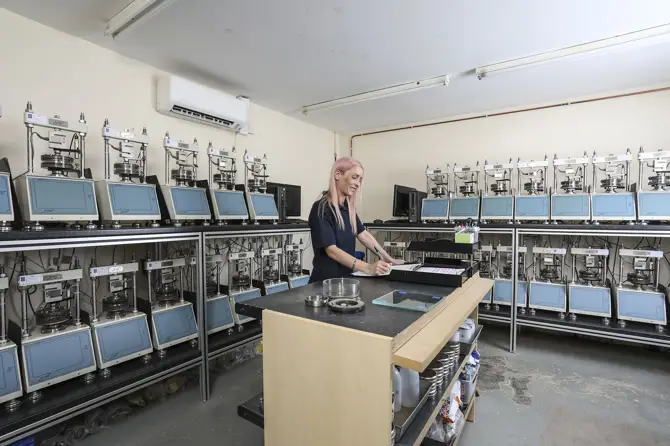 ACONS Consolidation
Laboratory Testing Services

Aggregate Testing
Our experienced laboratory staff conduct physical and mechanical testing on a wide range of natural and recycled aggregate. Our testing solutions are ideal for the civil engineering and construction industries.

Concrete Testing
Our UKAS 4043 accredited laboratory supplies a broad range of concrete testing including concrete cube testing and diamond core drilling. We help ensure you adhere to the required standards for your project to stay compliant.

Contamination Testing
We provide a comprehensive range of contamination testing, supported with quick online reporting. Contamination testing is of particular use on site redevelopments, land purchases, landfill sites and waste disposal.

Rock Testing
Our modern facilities house the latest testing solutions to perform a comprehensive selection of geotechnical rock tests. With project deadlines to meet, we always strive to provide you with accurate, fast, and professional testing.

Soil Testing
Our professional laboratory provides a full range of soil testing solutions that meet the relevant British and European standards. We conduct a full assessment of the quality and suitability of the soil. Results assist in your project planning and decision-making to save you avoidable future costs.